Joomla Scroll Back to Top Button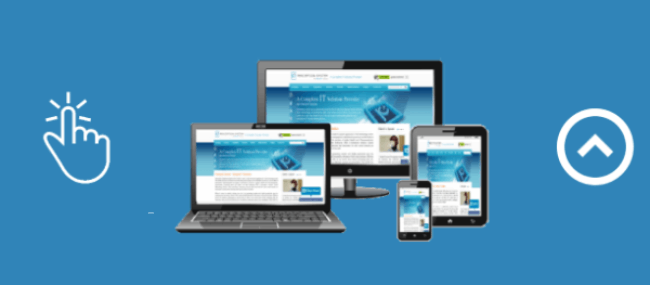 Joomla Scroll Back to Top Button for Joomla websites. Lightweight, easy to use
What exactly does this Extension do?
When the visitor clicks, it helps the visitor go to the top of the page. It is a small but important detail, especially in terms of user experience. Thanks to this page scroll button, your site visitors can return to the top of the page with a single click.
You can also specify the scroll speed and offset (the starting point of the button display).
How can i install Joomla Scroll Back to Top Button?
The installation takes just a few minutes! After downloading the package, go to your Joomla website administrator > installer. Upload the file via installer. You will see a success message after the successful installation.
How to setup Joomla Scroll Back to Top Button?
Everything is very clearly explained in the extension admin panel. Just follow the steps and insert the code.
It's that simple.
If you have purchased a Premium package, you can request help from the developer by logging into the support section.
Free Features

100% Responsive - Cross browser support

100% responsive and compatible with all mobile devices. Tested on different browsers.

Lightweight

The sum of the styles and scripts is less than 1.5 kB.

Easy to Install and Setup

You do not need to be a pro. Install with Joomla installer and setup easily!

Theme & Button Options

4 ready-made Theme, 1 icon, 1 size, 1 shape, 1 effect

No support

To get support you will need to buy the Premium package

1 Language Package

Extension is in English
Premium Features

All the free features plus the following features :

Premium Support from Developer

You can request support directly from the developer

14 Language Translation Packages














Language files will be installed automatically.
If your language is not in the list send us a message after purchase.
Theme & Button Options
12 theme options
5 button icons
9 button positions
3 button size options
2 Effect options
Unlimited Design Ability
If 12 theme is not enough, you can easily add your own colors!
Animated show and hide
Button appears with pre-defined animations you choose.
Scroll Level - Ofset - Speed
You can define when to scroll and the speed for scroll
Custom CSS
You can add your own css code in extension admin.
Custom JS
You can add your own javascript code in extension admin.
Free Download
Close
Download link will be sent to your email address.
Item Specifications
Current Version
1.0.2
Created on
05 October 2022, Wednesday
Last updated on
14 October 2022, Friday
Type
Joomla Module
Tested browsers
Chrome, Safari, Firefox, Edge
Files Included
HTML5, CSS3, JS, jQuery, SVG
Mobile Compatibility
100% Responsive, tested on mobile devices


Joomla Scroll Back to Top Button,
Joomla Scroll Back to Top Button for Joomla websites. Lightweight, easy to use is reviewed
5.0 out of 5 by 10 CodePlazza™ Customers!
Translations
Translated in to 14 Languages.















* Available only for Premium Downloads
Looking for Wordpress Plugin?

There is wordpress plugin edition for Joomla Scroll Back to Top Button.
Download Wordpress Scroll Back to Top Button.